The complete process from start to finish takes 23 days and 49 individual steps and throughout this process we will perform 54 tests to ensure perfection.
Manufacturing
Manufacturing starts with the preparation of the required batches of Phenolic Resin according to a strict recipe.
A robot fills the moulds with Resin.
First cure in the oven; this turns the resin into a solid. At this stage the resin is not fully cured yet.
First grinding to prepare the rough shape of the ball.
Cutting of the numbers or any other sign into the ball with a 0,25 mm diamond tool.
Phenolic Resin is casted to fill up the routed grooves.
Second cure in the oven.
(Depending on the number of signs which are desired the 3 previous steps will be repeated again.)
Second grinding to bring the ball close to its end-size.
A custom build grinding machine in combination with a 5-axis router brings the ball to its final size.
Final curing under very tightly controlled circumstances in order to guarantee uniform hardness and colour. 5.000 balls will go into the oven simultaneously!
The proprietary finishing/polishing process (HC-142) will give the ball its final strength and luster.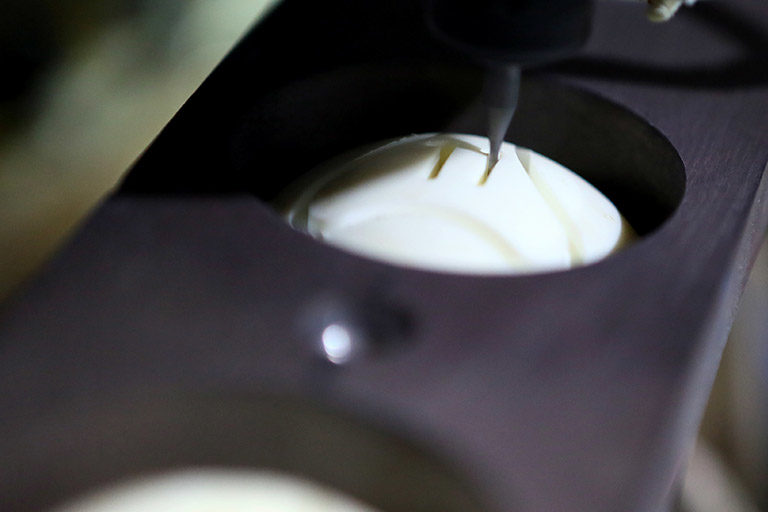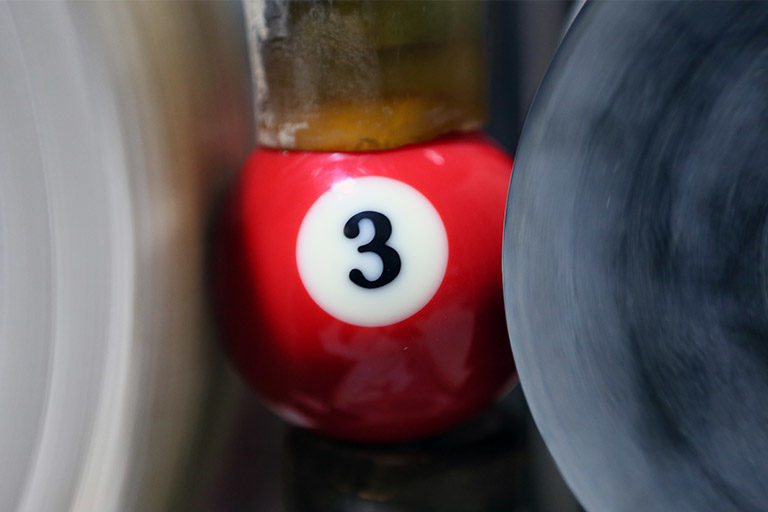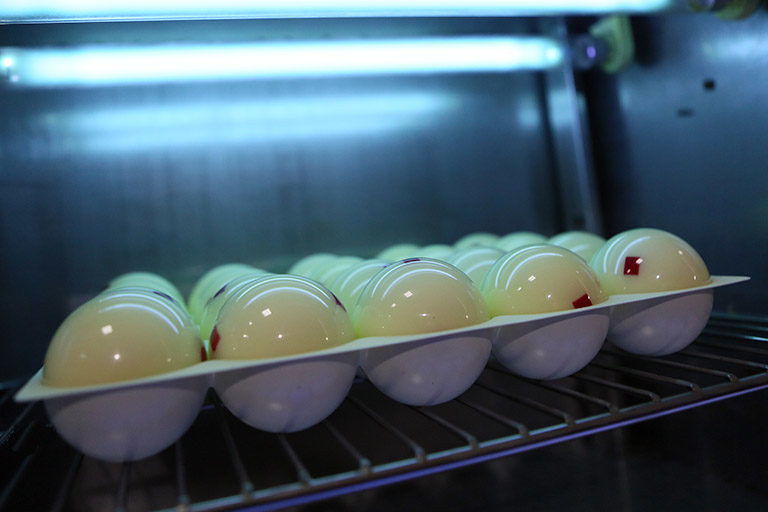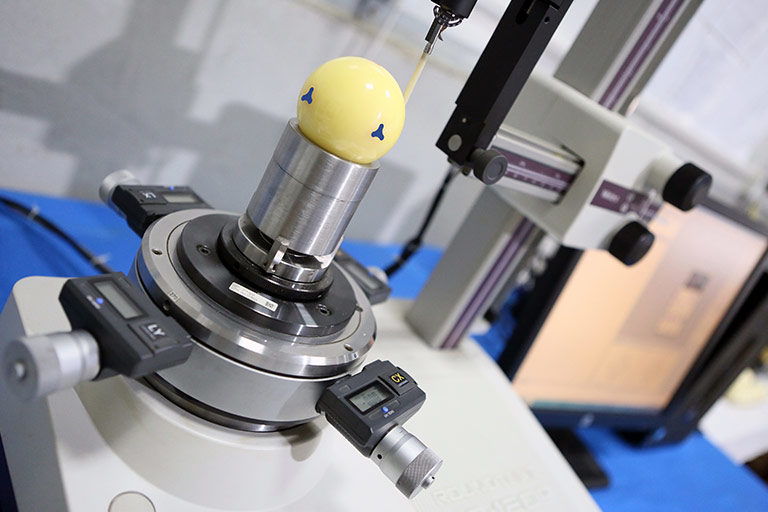 Quality control
Even with a fine-tuned production process, very small changes in raw material, humidity and or temperature can be of influence on the final product – quality. This is why XinBiing and HCSB have set-up a double quality control system. Every second set of balls goes through the complete process prior to shipment to Belgium, with a check of the following parameters; Roundness, Concentricity, Dimensions, Weight, Specific Gravity and Hardness. This process is repeated on every 5th set after they arrived at the HCSB technology Center in Ranst, Belgium. The minimum requirements Dynaspheres has set for their ball-sets are by far the most stringent in the industry:
Weight: deviation between all balls within 1 set is better than 1,5 grams.
Dimensions: maximum deviation of target diameter is 0,08 mm with 1 set.
Roundness: all sets with a maximum deviation of 0,04 mm.
Hardness: 

≥

 56 Rockwell E.
Specific Gravity: better than 1.700
Environment protection
The processing of Phenolic Resin not only requires very strict manufacturing conditions, it also demands the implementation of severe environmental regulation. XinBiing has invested heavily in the building of its own water-treatment plant, dust control systems and digitally controlled back-up systems. Today the Chinese government rigorously requires every manufacturing plant to comply with rules which are, at least, as tough as those required by the EU.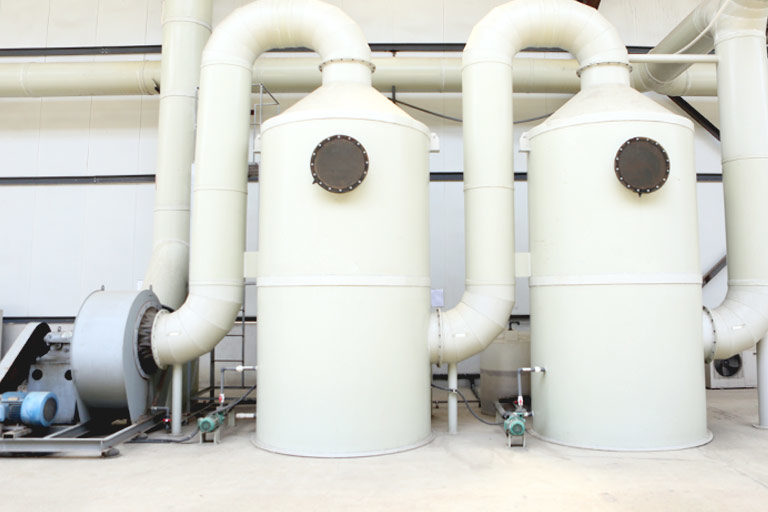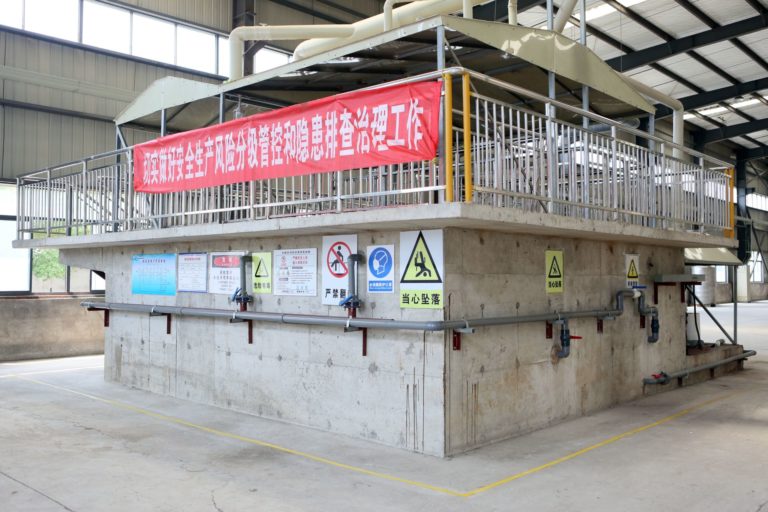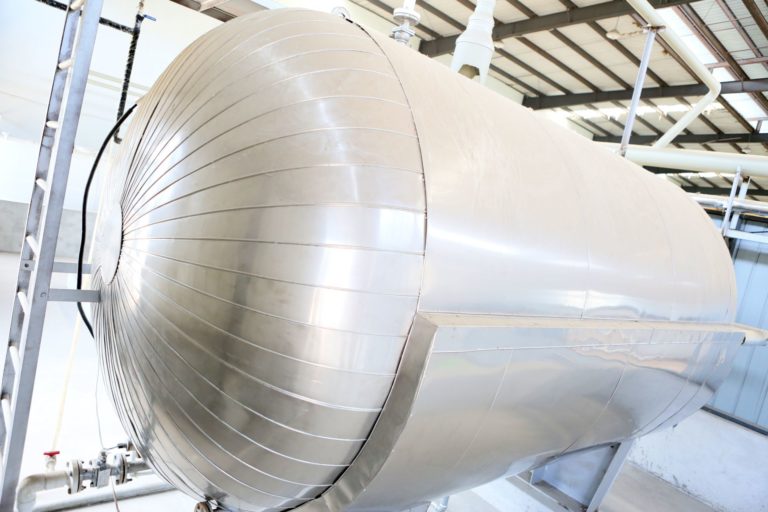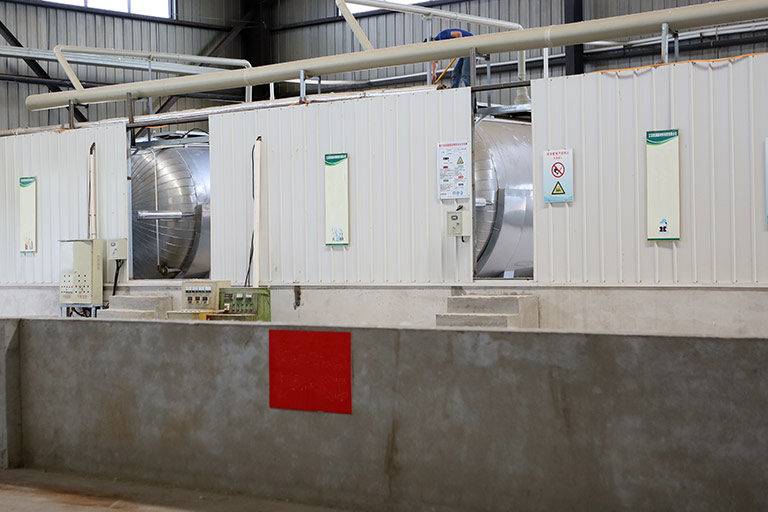 Next Gen Phenolic Resin Balls
Belgian Design, Belgian Quality Control, Belgian Distribution, Belgian Customer Service!