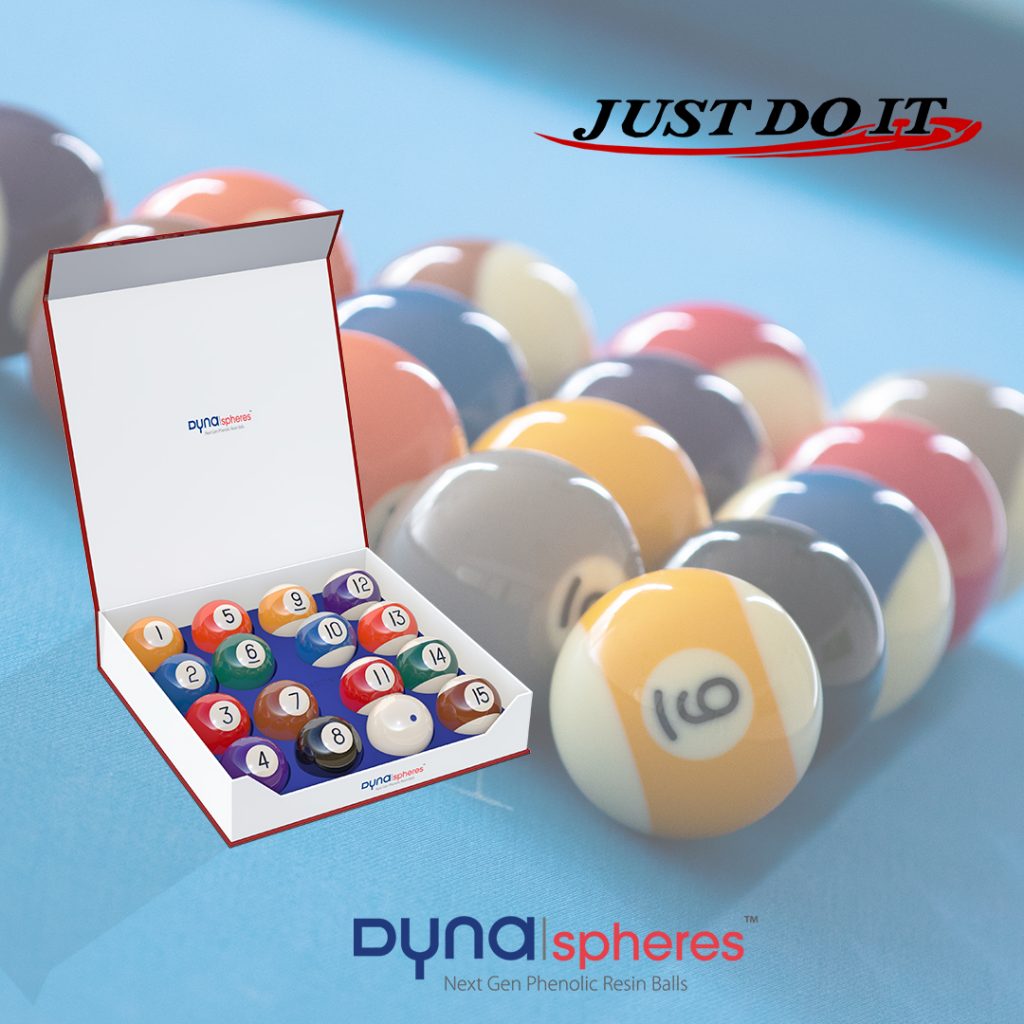 Just Do it Co, LTD exclusive Dynaspheres distributor in Japan
Just Do it Co, LTD has become the exclusive distributor of the Dynaspheres-balls in Japan.
Last weekend, Shane Van Boening became the World Champion after winning the 2022 World Pool Championship final at Milton Keynes, UK.   It was an …
Next Gen Phenolic Resin Balls
Whereas other brands charge extra for selected sets with minimal weight-differences, we at Dynaspheres feel this should be "standard issue"; the maximum weight – deviation within 1 set is 1,5 gram/ball over our complete range.