We are proud to announce that the past months, no less than four top tear players from South-Korea have joined us as brand ambassadors. 1 pool player and 3 carom players are newly representing the Dynaspheres brand.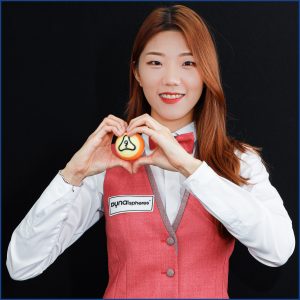 BO-MI KWON / POOL
Bo-Mi KWON, ranked number 7 in her native country, started playing pool in 2011. She won the 2nd National Pool Tour of South-Korea in 2019. We're very happy that she's wearing the Dynaspheres logo and representing us on the pool circuit.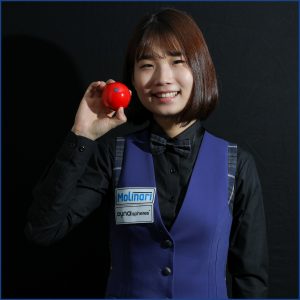 HYEON-JI YONG / CAROM
Ranked number 3 nationally and number 10 worldwide, it's safe to say that Hyeon-Ji YONG is presently one of the best female carom players. In 2019, she was the runner up for the Asian Cup and the runner up 3 times for Women National Tournaments. Hyeon-Ji started playing carom in 2011 and we can't wait to see her back in action, as a Dynaspheres ambassador.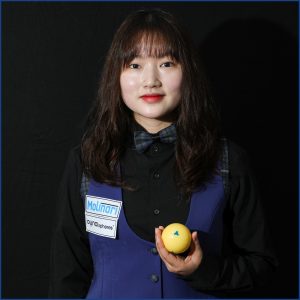 JI-EUN HAN / CAROM
Ji-Eun HAN ranks 4th in South-Korea and has been playing carom since 2011. She started her carom career in 2011 and won the NY Verhoeven Open in 2019. Cant' wait what else she has in store for us, as our brands representative.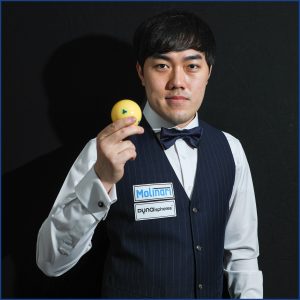 JUN-TAE KIM / CAROM
Started in 2009, Jun-Tae KIM ranks 8th nationally and 30th on the world ranking as a carom player. In 2019, he placed 3rd at the Korea Guri Worldcup. He recently played the UMB Virtual OneCarom Challenge were he made it to the semi-finale. Exciting to see him play wearing the Dynaspheres logo and can' wait for more!